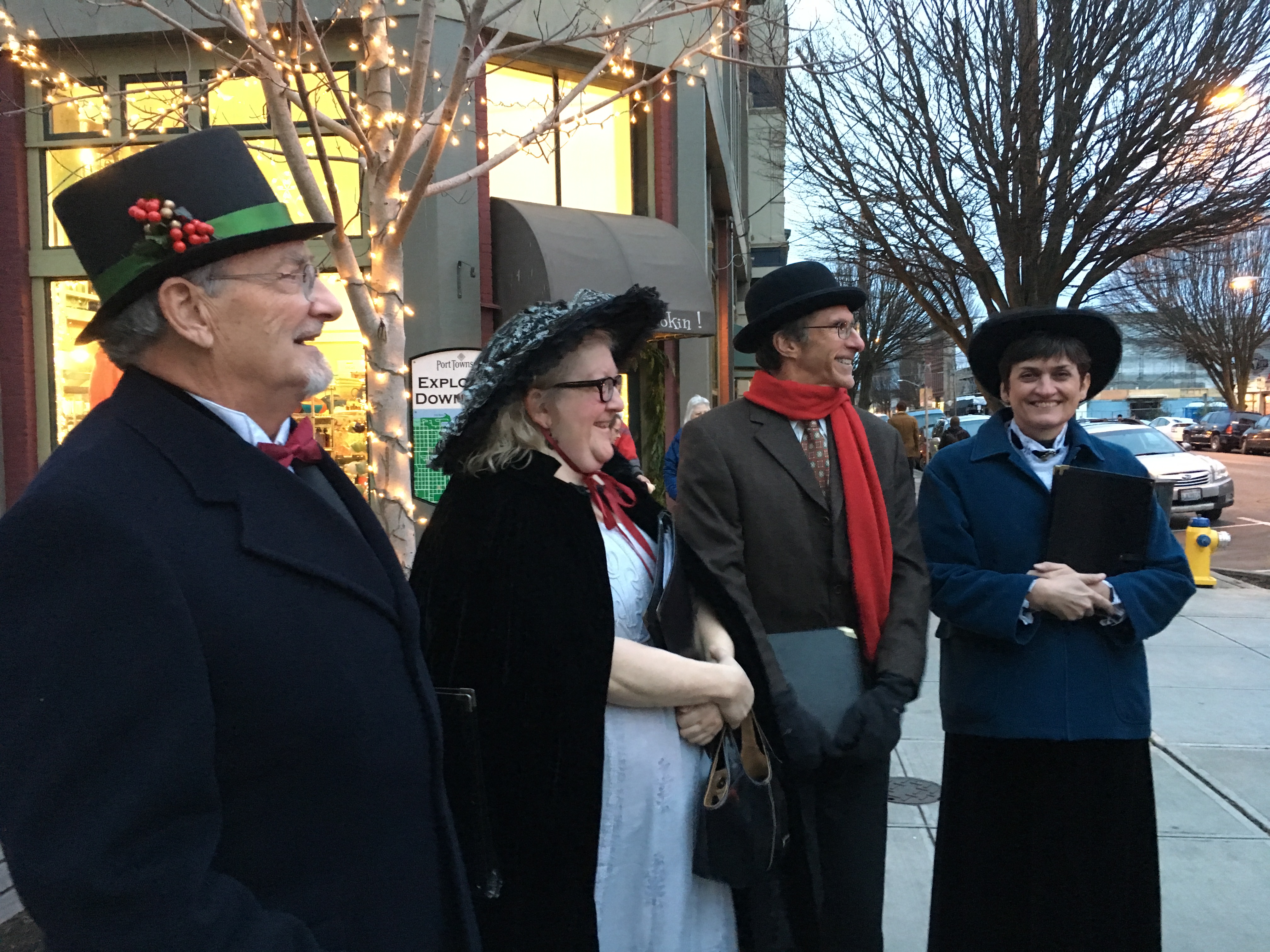 Caroling in downtown Port Townsend on November 25 and again on December 2. 
Christmas tree lighting ceremony on December 2, by the Haller Fountain at 4:30.

Christmas concert Friday December 8th at 7:00 pm  and
Sunday, December 10th at 2:30 pm
First Presbyterian Church in Uptown Port Townsend.
Check out our Facebook page.